Print Design
Spitfire Design encourages all clients to be environmentally sensitive in selecting Save A Tree papers, printed on affordable group runs, this paper is the environmental choice. Ask us about printing on this 100% post consumer recycled, beautiful looking printed end result. Affordable and back to you in a week! Also ask about digital short-run printing, ready in 2 days, for those last-minute emergencies, small quantities or tests of your marketing materials without spending thousands on traditional printing.
Seven Stones Winery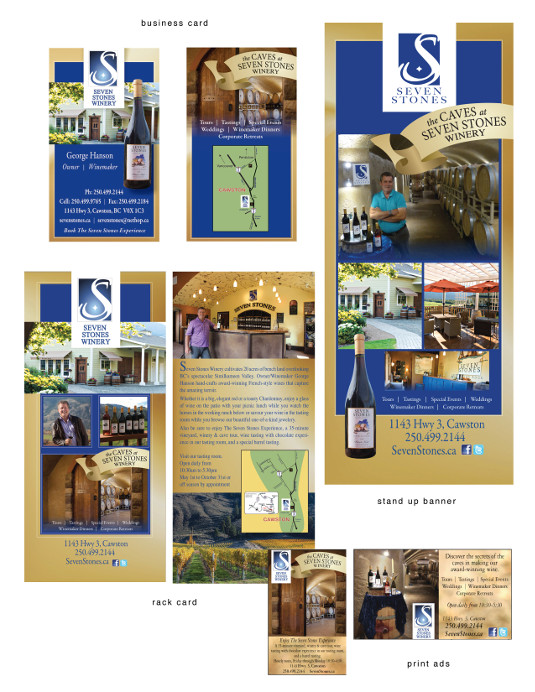 Noxious Weeds Brochure
This brochure contains a foldout recognition map of the usual suspects. The public was given an informative and instructional brochure to deal with spotting and preventing infestations in our outdoor recreation areas or on their private lands.
Billboards
This is almost as big as it gets folks, up to 30 feet wide, these billboards are printed locally and installed by professionals – don't try this yourself – in either wrap form or glued panels. Also available are large format mesh prints that hang down the sides of buildings, or images printed on other really cool substrates like clings, floor decals, etc. Contact me for more information on specialty large format printing.